Same day delivery in
Edmonton
Spend $55 to receive free delivery within Edmonton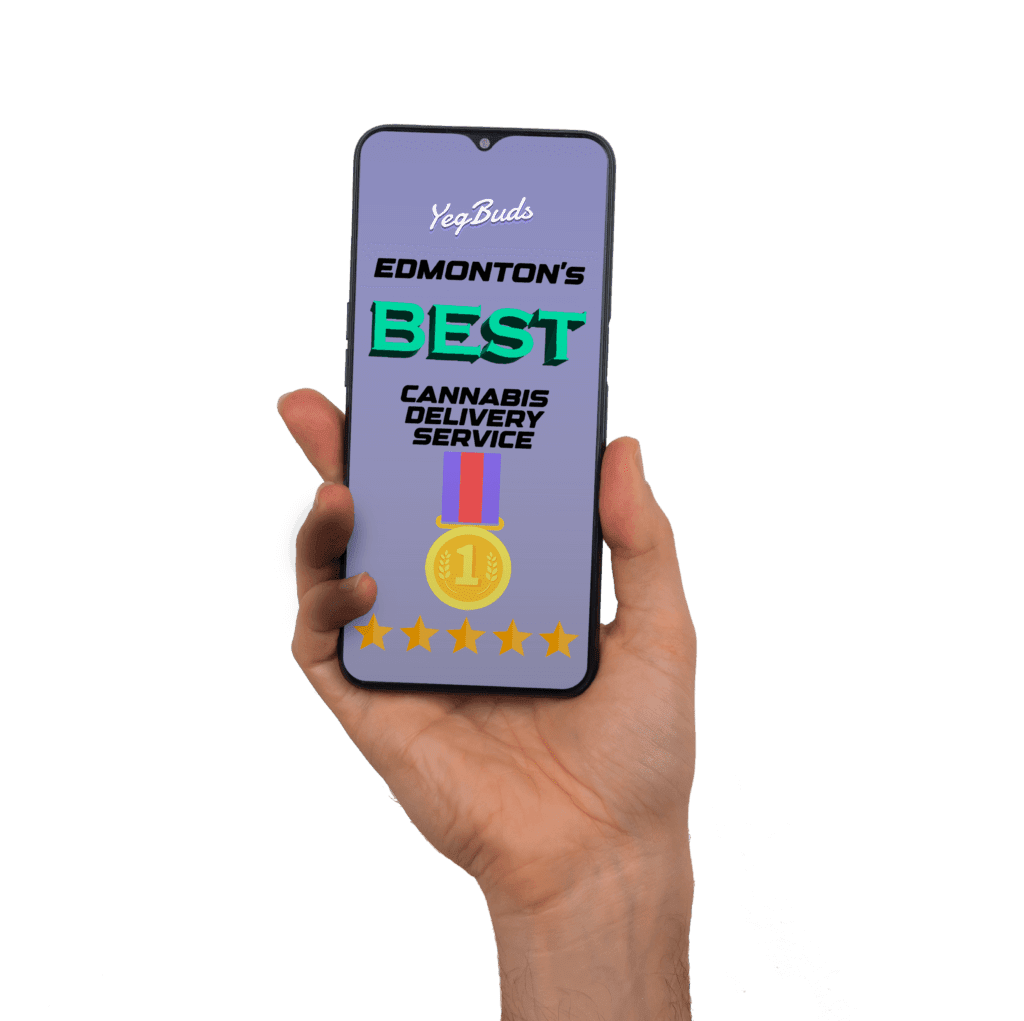 Ordering only takes 3 steps!
Ordering is as simple as 3 easy steps!
Explore the menu and place your items in the cart.
Checkout your products, and follow the instructions for e-transfer payment.
Wait for an ETA text from one of our drivers, and your product will be on the way!
Indica's are well known for their relaxing properties. Users often prefer Indica cannabis products for nighttime use, easing muscle tension, and relieving stress.
Hybrid strains are designed with balance in mind. They feature the best aspects of Sativa and Indica. Hybrids are high-quality cannabis strains with a wide range of effects and benefits
Sativas are mentally stimulating. Marijuana products containing Sativa produce a cerebral high that alleviates depression, anxiety, mood disorders, fatigue, and elevating moods.
The quality of bud never disappoints, and the drivers are always quick to respond. #1 weed delivery service in Edmonton!
Very professional & discrete, always have the right selection of thc products + they have specials on holidays!
Easier than ordering pizza, and always a good deal when it comes to these guys. My go to service all the time.
Great selection of products, I have been try something new with every order and haven't  been disappointed yet.